Genosys Soothing Repair Post Cream 20ml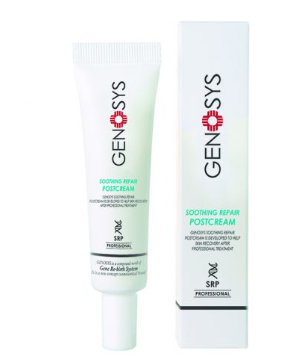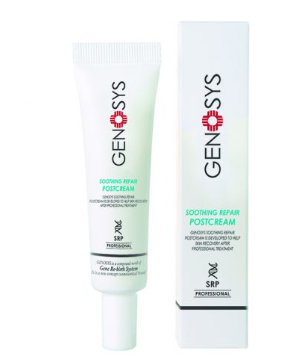 Genosys Soothing Repair Post Cream 20ml
Genosys Soothing Repair Post Cream gives your skin everything it needs for recovery after a micro-needling treatment.
This can also be applied after home rollering using a skin roller.
Purchase my micro-needling skin roller bundle package for a discount on the full home care micro-needling product range.
Apply a pea size amount to the skin post micro-needling or skin rollering taking care to avoid contact with the eyes.
Use as required to soothe the skin.
Ingredients;
Aqua, Butylene Glycol, Sodium Hyaluronae, Glycerin, Beta-Glucan, Dimethicone,1, 2-Hexanedial, Squalane, Caprylic/Capric Triglceride, sh-Ploypeptide-7, Sorbitan Olicavat, Cetearyl Olivate, Tocopheryl, Acetate, Simmondsia, Chinesis, Jojoba Seed Oil, Cetearyl Alcohol, Cera Alba, Arginine, Acylates/C10-30, Alkyl, Acrylate Corsspolymer, Scutellaria, Baicalensis, Root Extract, Dipotassium, Glycyrrhizate, Carbomer, Allantoin, Xanthan Gum, Hydrogenated Lecthin, Bisabolol, Pantheol, Lavandula, Angustifolia, Lavender Oil, Centella Asiatica Extract, Vitis, Vinifera Grage Callus Culture, Rosa Damascena Callus Cutlure Extract, Lecithin, Sodium Phosphate, amellia Sinesis Leaf Extract, Artemisia Vulgaris Extract, Chamaecyparis Optusa Leaf Extract, Houttuyia Cordata Extract, Citrus Junos Fruit Extract, Glycine, EDTA, Sodium Chloride.