If you stay in Montrose or close by and want to plan something for Valentine's Day have a read through this blog of what is available locally.
After January, Valentine's Day seems to pounce on you suddenly, leaving many partners panicking and struggling for ideas. Whether you have a large or small budget it's the thought that counts, but to make things a little easier we've listed out 14 cracking ideas that will point you in the right direction.
A Restaurant Date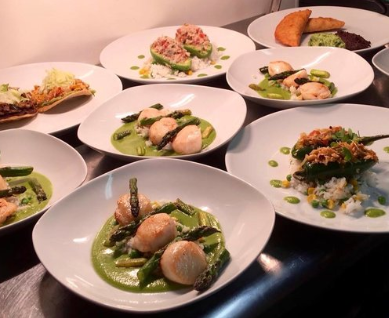 Authentic Taste of Mexico
41 Market Street, Montrose, Angus
Reservations
07549 914161
MONTROSE MEETS MEXICO
Have you eaten at El Tajín on Market St, yet? Mexican chef, Martha Doyle serves the most delicious authentic Mexican cuisine. I've been several times now and every time I go I feel like I've been whisked off to sunny Mexico for the night!
Amazing tacos, great atmosphere and Margaritas with a kick. From 13-16th Feb, El Tajín are offering a special Valentine's Day menu, which includes scallops with spicy coconut, beef brisket cooked in banana leaves and my personal favourite, Cabrito Al Pastor, slow roasted goat from Myreside Farms Produce in Inverkeilor. Great to see quality local produce on the menu! Martha mentioned that spaces are filling up quickly so book now so you don't miss out!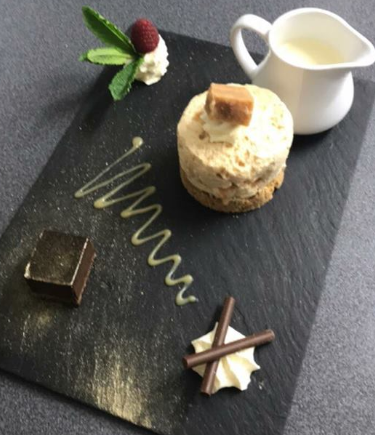 #2 - Sue Stephens Catering at the Scot's Corner
School Rd, Luthermuir, Laurencekirk
Reservations
01674 840634
Beside Montrose based in Luthermuir
This place is a culinary hidden gem in Angus! The presentation and quality cooking is superb! Please arrive hungry, chef Sue Stephens, of Sue Stephens Catering will have you filled to the gunnels.
Sue has put on a Valentine's Day meal for two at a special price of £49.95 per couple! A delightful menu that includes a starter of tomato soup & hint of the French aphrodisiac pernod or delicious chicken caesar croquettes with salad and parmesan cheese.
The pallet is cleansed with a prosecco sorbet and you can opt to share a beef wellington for two or other options include roasted cod loin with prosecco and honey, chicken curry or lemon and thyme pork schnitzel. All meals come with the most amazing array of side dishes.
Don't skip dessert! Lots of sweet tasty treats to choose but the sharing chocolate pot with shorties, fruits and marshmallow is surely a Valentine's must have.
Please be fast to get booked in, Sue is also very accommodating for anyone with special dietary requirements such as vegetarian, vegan and gluten-free. Send her a message with your requirements and she will be happy to cook up some suitable taste sensations to fit your needs.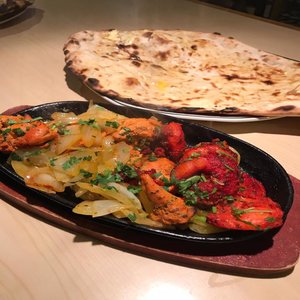 1-4 Wharf Street, Montrose, Angus
Reservations 01674 678411
Montrose Based Bistro: A Fantastic Fusion Menu
The Stroma Bistro is only a stone throw from my flat, my partner and I will often walk along and enjoy one of the fantastic curry's available on the menu.
Right beside an iconic Montrose statue of Bamse, a tribute to the Norwegian St. Bernard Dog, whose exploits from the second world war have given him legendary status in Montrose.
Stroma is often busy supplying takeaway collections along with its busy restaurant. It has built-up a great reputation for its Asian fusion cuisine representing the owners; brothers Ali and Ashki Rehmat and Ali's wife Audrey, a merger of Asian and Scottish culture.
Here's a top tip: You can order through the Stoma app and get 20% off your first takeaway order.
We enjoyed an amazing mixed thali there last Valentine's Day along with a few glasses of prosecco. Such a great atmosphere we thoroughly enjoyed our meal together.
2 Traill Drive, Montrose, Angus
Reservations 01674 672157
Montrose Aussie themed restaurant
Roo's Leap is a well-established Aussie themed restaurant in Montrose, I can remember being so excited with my balloon and drumstick when I was knee high to a grasshopper (and many a tear shed letting go of my balloon heading back to the car). Casting my memory back to when the roof was decorated with baseball caps floods me with nostalgia.
Still a regular to this day, I enjoyed a Clover Club Gin cocktail or 3 whilst there for a Hogmanay meal with my Mum.
We all have our favourite meals from Roo's and in the past I found it hard to deviate from my teriyaki chicken burger, but a lot of effort has gone into diversifying the menu and Roo's Leap bodes a very impressive and extensive vegan menu.
Why not head along this Valentine's Day and try the cocktail of the month "It tastes like solero" or one of their insanely good milkshakes of the month a delicious combination of butterscotch and salted caramel. Full menu is available this Valentine's Day, so all our favourites are available to order.
A Chilled Takeaway Treat
Montrose Takeaway Contest
Maybe you can't be bothered with venturing out for a meal and prefer to nibble away at your leisure this Valentine's Day with your onesies on (or to ditch the onesies for some Netflix and chill 😉).
Why not have a favourite takeaway contest with your other half. You can each order a meal from your favourite takeaway and decide a winner! Whether its Kebab from Dinos or pizza from the Fivey this is not an idea if you're counting the slimming world syns but a bit of fun nonetheless.
7 Hume Street, Montrose, Angus
01674 676588
Online ordering in Montrose
Order food online in Montrose! It's so easy to use, fast and convenient. Pop on their website which contains the entire takeaway menu. They even give you a countdown timer telling you when your order is cooking and out for delivery. Have you tried a lamb kebab calzone yet? Be hungry if you order it!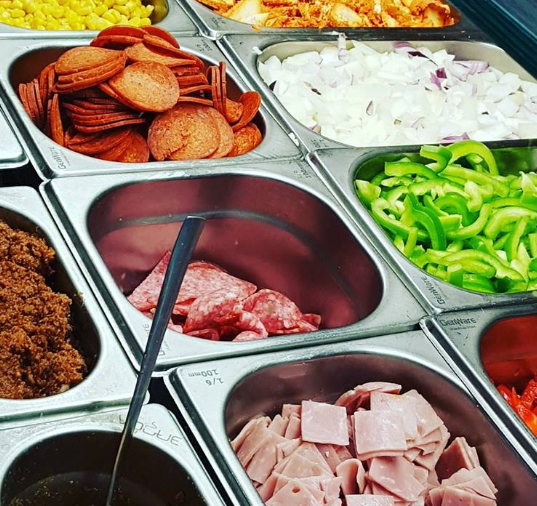 10 hume street, Montrose, Angus
01674 673262
Get anything you fancy from the Fivey, Montrose
Another takeaway with online ordering the Fivey has everything from extra hot madras Indian curry to European classic macaroni and cheese. You could even share a Montrose Feast together, how romantic ;-P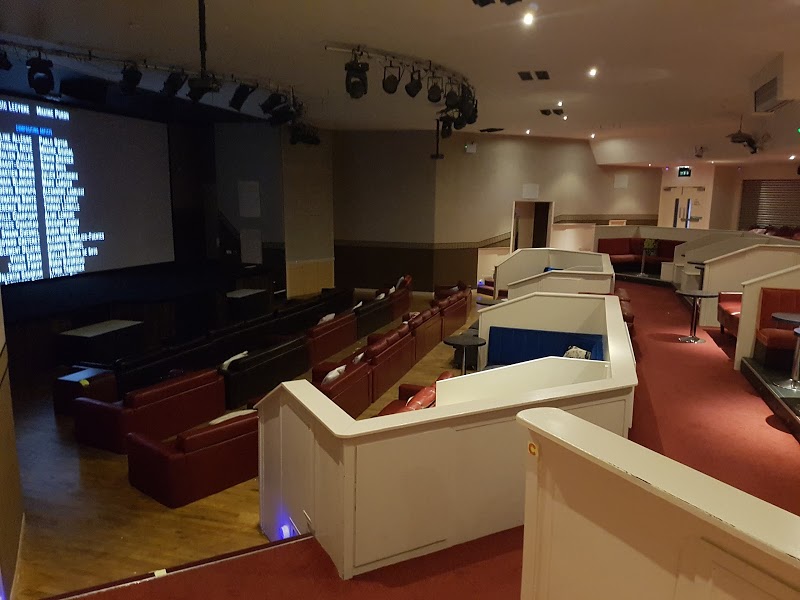 Queens Road, Arbroath
0759 387 1300
Chalmers Cinema, Arbroath
Montrose is on the train line so take advantage. Catching a film is always a favourite for Valentine's Day, you can hop on the train or take a short car journey and enjoy a trip to Chalmers Cinema, Queens Road, Arbroath. This is a quaint cinema hall that has couches and booths to sit in while enjoying your film. You can find out showings on this link.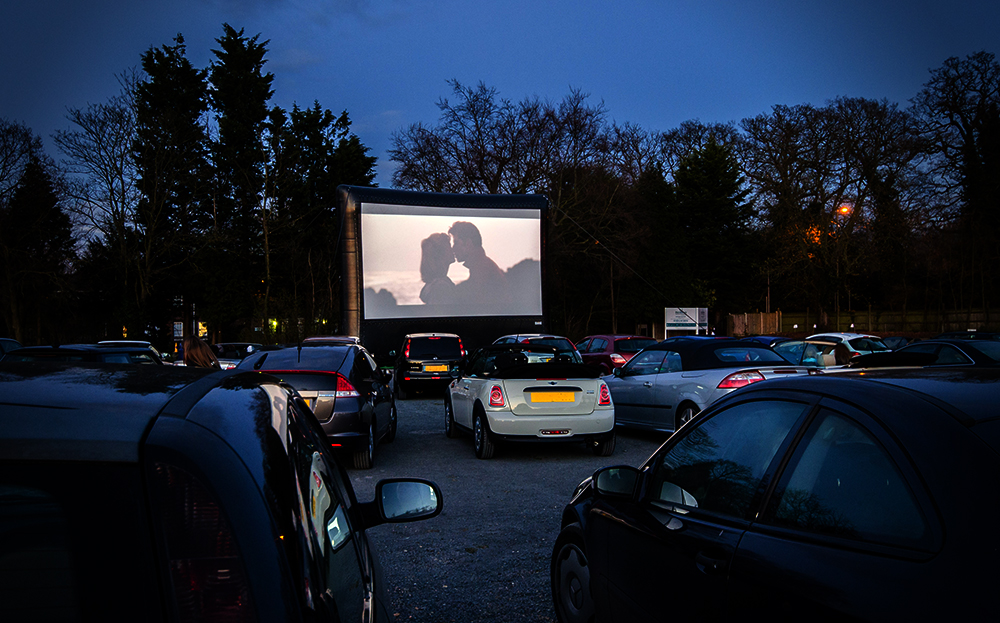 Angus, Scotland
DD8 1RJ
01307 840393
Drive-in Cinema at Glamis Castle
You could also get yourself along to Glamis Castle, it's the 25th anniversary of 'Four weddings and a Funeral' this Valentine's you can enjoy the romantic comedy from the comfort of your car at their drive-in showing. If you want to make a day of it at Glamis Castle you can book their Valentine's Day Lunch; Enjoy a glass of fizz and choice of Chef's canapés on arrival followed by a four-course menu at £32.50 per person.
#9 -
Sanpado: Petals for All Occasions
35 Southesk Street, Brechin, Angus
01356 622219
The Best BOUQUETS, Based in Brechin
Barbara and Susan at Sanpado provide the highest quality flowers, much superior to supermarket bouquets. They have their stylish rainbow and blue roses in stock for something a little different. You can also add a pampering facial gift voucher from Reverse Skin Treatments to any flower arrangement, go on think of the extra brownie points. Free delivery with 100 mile radius of Brechin.
Arbroath, Angus, Scotland
07846 466452
Cupcake Bouquets!
What about a bouquet of the cake variety, yeah that's right a cupcake flower bouquet is a great choice of gift. Delicious freshly baked cupcakes with fluffy buttercream icing, decorated in a floral design and displayed in a gorgeous bouquet. Each bouquet is one flavour throughout of either vanilla, lemon or chocolate. All cupcakes are topped with fluffy vanilla buttercream. This would be a unique Valentine's Day twist on flowers.
Something to be treasured
99 High Street, Montrose, Angus
01674 958145
Give a Keepsake
The wee shop with the big ideas! Situated on Montrose high street. Pop in and have a browse around their selection of gifts and Jewellery. They have 14 different jewellery ranges to choose from, there will be something for all tastes. So lovley to have a keepsake gift to treasure on Valentine's Day.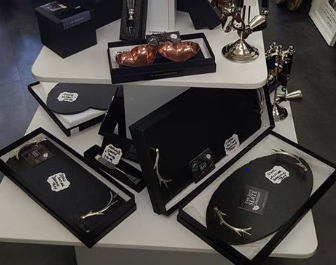 #12 -Abbey Blinds and Designs
84 High Street, Arbroath, Angus
01241 875390
Gorgeous Handbag & Purse Sets
There is a stunning selection of handbags, purses, gloves and scarf sets available to purchase from the gift shop at Abbey Blinds and Designs, GIllian and Lindsay will make you feel welcome and happy to give you advice on gift ideas for that special someone. They make an effort to stock stylish home decor items that are unique to the Angus area, check out their selection of slate gifts that are beautifully boxed. If you are needing to update the blinds in your home why not kill two birds with one stone. Gillian and Lindsay will be happy to advise you.
Spot of pampering
#13 -Reverse Skin Treatments
Miss D's, Montrose & Blondies, Forfar
07922024518
Pamper your Princess
Everyone loves a little bit of pampering right? How about a pampering skincare voucher from Reverse Skin Treatments. By simply clicking the button below you can select your voucher amount, pay and print, easy! A great gift to rejuvenate and relax the one you love. These vouchers are available to use for 6 months, your lovely lady can keep and use her voucher for a special occasion or when she is feeling a bit stressed. Reverse Skin Treatments is based from Miss D's in Montrose and Blondies in Forfar, these gift vouchers are redeemable from both salons for Reverse Skin Treatments.
144 High Street,
Montrose, Angus
01674 958371
Treat her to something nice to wear
Julie has recently relocated to the High Street, Montrose. She has a selection of beautiful clothes, heels, bags, purses and accessories. Pop in and see her, she'll be able to advise you on a top treat this Valentine's Day. Not sure what size to buy, don't worry you can pick up a gift voucher.

Hate Valentine's Day?
You hate Valentine's Day and are getting annoyed reading this?
Whether you are in a relationship or single you might hate Valentine's Day and I've not forgotten about you!
Forbes of Kingennie are hosting an Anti-Valentines Comedy Night, on Friday, 15th February, is £30 per ticket and includes a 3-course meal and a night of comedy. Something a bit different and fun, they have put a ban on public displays of affection.
SUMMARY
Montrose and the surrounding area has a great variety of places to eat, and some fantastic local shops to buy a treasured gift for your loved one. Whether you want to earn your brownie points by going out for a nice meal, staying in with a takeaway or treating her to special gift; support your local businesses this Valentines Day.
Do remember though if you are looking to eat out book quick as we all know Valentine's Day is one of the busiest of the year for bookings.
What has been your favourite valentines gift? Tell us in the comments below!
If you're short on time? Book one of my gift vouchers and treat your partner to some pampering this Valentine's Day. Its easy, click, select amount, pay and print!