What is a Dermaplaning Facial?
Dermaplaning uses a scalpel to remove facial hair
Dermaplaning is a simple and safe procedure using a fine scalpel at a 45-degree angle to exfoliate the top layer of skin (the epidermis) and rid the skin of fine fluffy blonde hairs (vellus hair).
Related Content - What is Dermaplaning? The Facial Hair Removal Treatment Sweeping the UK!

Dermaplaning is the best facial hair removal treatment in the UK
Dermaplaning has taken the UK by storm and is like anything else, you get what you pay for. I have seen this offered for as little as £20 on some Facebay sites, however you need to ask yourself why is this so cheap? What products are they using and how long have they been trained?
Related Content - What results can you expect from Dermaplaning?
Dermaplaning results are enhanced with products
For a dermaplane facial I charge £49. I have been performing dermaplane facials for almost a year and incorporate my Genosys cosmeceutical range of products into my treatments. These are high grade products that incorporate pharmaceuticals into cosmetic products to give enhanced results.
Discounts are available for setting up a standing order commitment for a treatment block of 3 or 6 sessions.
Removes facial hair that is light and fluffy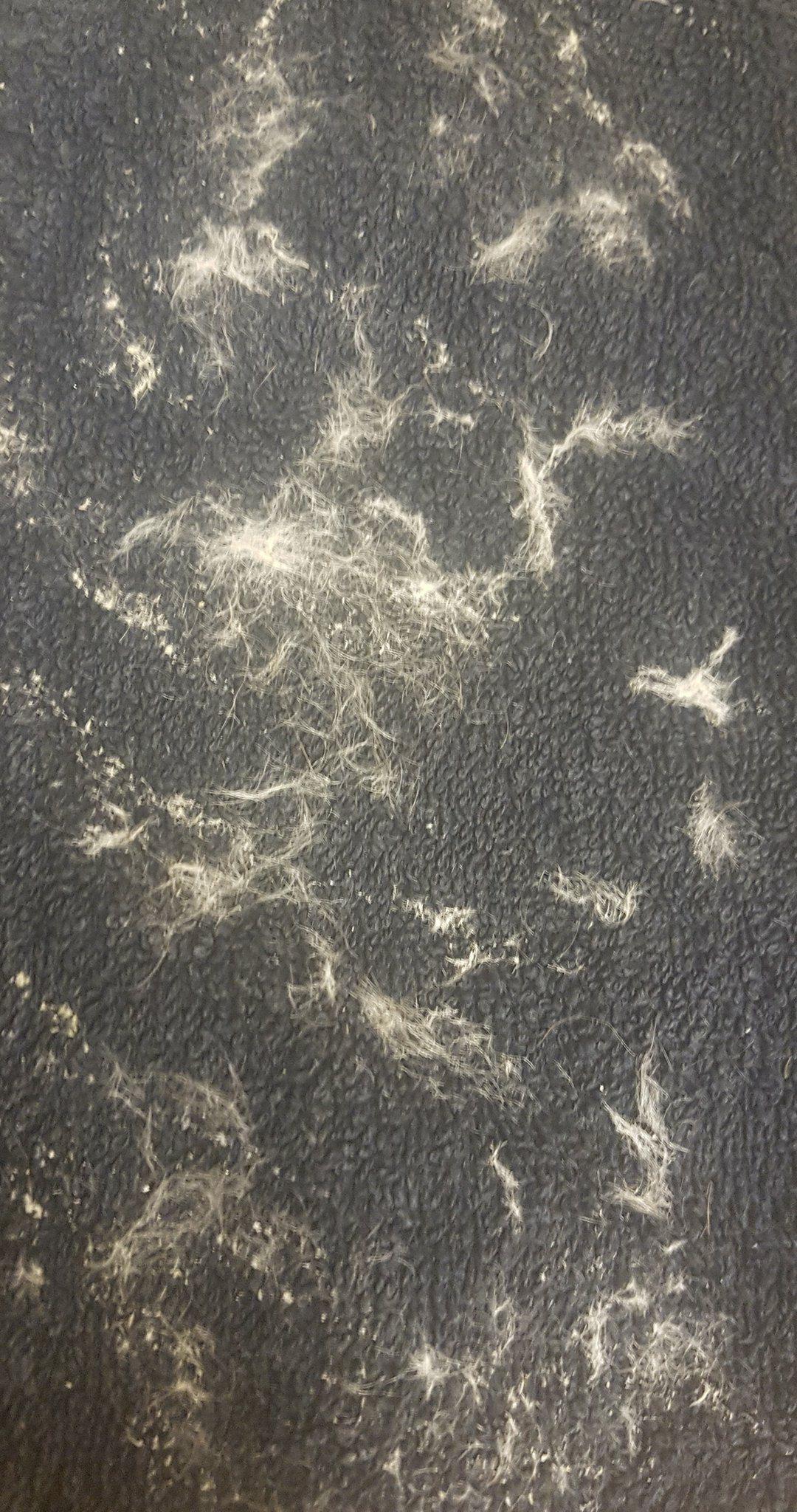 hair removed after Dermaplaning
Dermaplaning removes the fluffy wispy peach fuzz hairs
What is Peach fuzz?
Peach fuzz is the fluffy blonde wispy hairs on the face. Removing them ensures make-up application is much smoother as it doesn't adhere to the peach fuzz.
Your skin will feel instantly softer, smoother and glowing. Your face will feel streamlined and more contoured after hair removal as these hairs protrude 2-4 mm from the face, removing them results in a slimmer appearance to your face.
Related Content - Is Dermaplaning like using a Razor? Will my facial hair grow back in thicker?
It is the best way to remove facial hair
I 'double dermaplane' during each treatment; I do one pass over the face, change out my scalpel blade and go over a second time to ensure nothing is missed. This technique ensures it is the best way to remove facial hair
Dermaplaning benefits increased with enzyme peel
Many skin professionals, including myself, will incorporate a skin peel alongside a dermaplane facial as dermaplaning allows products to penetrate the skin a lot deeper.
I opt for an enzyme peel as this is milder on the skin with much less recovery time than a chemical peel, cutting through only the dead cells that are dulling your complexion, leaving the healthy living cells intact. This adds to the 'glow factor' of a dermaplane facial. The cost for a combined dermaplane and enzyme peel is £59.
Dermaplaning training certificate should be displayed
A skin professional usually has their training certificates displayed in their treatment room. Do your research when looking to book in for dermaplaning, checking Facebook reviews and request before and after pictures.
Summary
Dermaplaning has exploded onto the UK beauty scene, it removes fluffy wispy facial hair with a scalpel. The results are enhanced with the addition of high quality cosmecuticles and skin peels.
Dermaplaning costs £49 per session and you have the option to add an enzyme peel to the treatment for an additional £10 with discounts available for committing to a standing order block of 3 or 6 sessions.