Pre-Wedding Skincare Plan
A pre-wedding bridal skincare plan can be made no matter what point you are at in the run up to your wedding, you can take steps to look your best and have your GLOW on for your special day!! Of course, no one bride is the same, we are all lovely and unique.
Best Bridal Skin Treatments for You
Book a skin assessment to discuss any skin concerns you might want to tackle such as pigmentation or anti-ageing and ensure you have the correct home care products in place to suit your skin type/concerns and to plan the best bridal skin treatments for you.
Bridal Skincare at Home - Form Good Habits
Start forming good habits now!! Drink your 2 liters of water per day, incorporate a weekly/fortnightly collagen sheet mask into your routine along with a peptide eye serum.
You could start taking some vitamin supplements to ensure your skin, hair and nails are getting what they need to grow and strengthen (I take a B-vitamin complex but Vitamin A, C & E all aid cell division and repair damage from free radicals).
Bridal Skin Care Treatments
Micro-needling
A course of micro-needling treatments will engage your body's own collagen induction cycle to flood your skin with collagen giving you anti-ageing, skin brightening and even out skin texture among many more skin benefits.
Micro-needling uses your body's own resources to get results enhancing your own natural look which is what we want on our wedding day and the results will last for long into the future. This treatment is a natural alternative to Botox which can create a more artificial anti-ageing look with a dramatic loss of results once the Botulism toxin wears off.
Related Content - Micro-needling Dermapen Vs Skin Roller: What's the difference?
Engages your body's own immune response for anti-ageing benefits
Detoxifying, treats the build-up in pores
Bridal Skin Detox
DermaPeel
Wearing make-up everyday creates a build-up of cosmetic residues in our pores. DermaPeel treatments are a chemical free skin peel which uses no acids or abrasive chemicals, this natural treatment option takes away the risk of an adverse reaction that can happen with more abrasive chemical peels. A DermaPeel device clears out the dirt, oil and residues leaving your skin feeling clean and clear.
Removes peach fuzz and dead skin cells for maximum 'GLOW'
Exfoliation
Dermaplaning
Trial a Dermaplaning treatment a couple of months before your wedding day. Dermaplaning is exfoliation on steroids! This treatment clears all that vellus hair (peach fuzz) and dead skin cells from the face. Removing this top layer of skin cells instantly brightens your skin and leaves you peach fuzz free for all those wedding photos.
Your make-up will sit perfect as we have removed all the texture from the face leaving your make-up artist a smooth canvas to work their magic on. There can be some post treatment redness, by doing a trial at this stage you will know how your skin will react post treatment and how long it takes for the redness to clear.
Related Content - What is Dermaplaning? The Facial Hair Removal Treatment Sweeping the UK!
Bridal Skin Appointments
Dermaplaning
If booking a dermaplaning treatment. This appointment needs to be organised for 2 days before any spray tan and 2 days after facial waxing to allow your skin some recovery time.
LED Light Therapy
A session under an LED Light Box with a collagen sheet mask wedding week will promote hydration and nutrient penetration.
Helps penetrate the collagen and botanicals from a sheet mask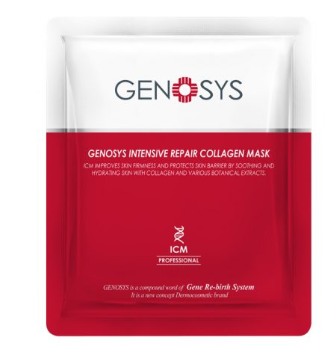 Will pep up your skin hydrating it for your make-up application
Wedding Morning
Skin Collagen Sheet Mask
Pop a collagen mask in the fridge to wear in the morning. This will freshen up your complexion and give your skin all the nutrients it needs to be glowing and hydrated for your make-up application.
Enjoy this Special Day
Most of all enjoy this special time, we don't want to cause any extra 'expression lines' for the big day. Get in touch and let me take care of your skincare needs, it will be one more thing off the list!