Shaving facial hair!! When dermaplaning first hit the UK most recoiled at the thought but we are a bit further down the line now and dermaplaning is becoming commonplace and is widely available in salons.
If you're still not exactly sure what dermaplaning is, that's cool, here's the low down: it uses a scalpel to exfoliate the top layer of skin, removing dead skin cells and the fluffy blonde facial hair often called peach fuzz or the more technical term vellus hair.
Dermaplaning is designed to remove the superficial fluffy blonde vellus hair on the face, these are fine wispy hairs. Compare this to the hair on our legs or underarms, it's a totally different texture of hair and will not grow back in the same way that these hairs do.
Now that dermaplaning has become more popular, there are now tools available to buy that enable you to perform dermaplaning facials at home.
In this article, I am going to give you the rundown of the advantages and disadvantages between DIY at home dermaplaning and professional dermaplaning.
At home Dermaplaning Advantages
Advantages of At Home Dermaplaning
Affordability
Dermaplaning with an Eyebrow Razor
The tools I have bought are a brand called Amoore, they cost £3.50 for a pack of three. They are called eyebrow razors. Eyebrow razors can also be purchased on the high street, in Superdrug you can pick a pack up for £2.00.
Dermaplaning with Handheld Device
There's machines available such as the Tweezerman dermaplaning device costing £25. They advise that the blades can be used for 3 months, from a sanitation perspective is ringing alarm bells with me.
Firstly, as the blades blunt, there's a higher chance of injuring the face. Secondly, bacteria from dead skill cells can breed on the blade if not sterilised properly.
Dermaplane with a single use tool
Always opt for a single use tool, the skin must be kept free of microbes when resurfacing the outer layers or there is an increased risk of breakouts.
Related Content - Is Dermaplaning like using a razor? Will hair grow back thicker?
Works out at a little over £1 per session.
Dermaplane in the comfort of your own home
Make sure all surfaces are sterilised.
Advantages of At Home Dermaplaning
Dermaplane where you like
Dermaplane in comfort of your own home
You can dermaplane whenever you feel like it, in the comfort of your own home. Just make sure it is in a clean and sanitised area.
Dermaplane three weeks apart
Bearing in mind, you must give your skin recovery time between sessions or you will irritate and cause damage to your skin. Space sessions at least 3 weeks apart.
Skip the Dermaplaning Post Procedure dash
You don't need to fret about who is going to see you coming out the treatment room with no make-up on doing the dash to your car.
No need to hold specific Dermaplaning Appointments
You don't need to call and make an appointment, sometimes the appointment you have made is not convenient when the time comes, you might have kids clubs and meals to make.
The time you have for yourself might be after 9 pm once the kids are in bed, you can sit and relax and have peace and quiet to do your skincare routine.
Advantages of At Home Dermaplaning
Less scary than a scalpel
Is Dermaplaning with Scalpel too scary?
Hate hospitals and anything connected with them?
Scalpels do hold a certain stigma, that you are going to be operated on and cut open! This is not the case with dermaplaning as the blade is held at a 45-degree angle, that is flat to the skin.
Dermaplaning is not painful
It is not a painful procedure at all, in fact, it is very relaxing. There's certainly more than a few people who can't see past the scalpel and it just seems a bit too extreme for them.
Dermaplaning with Eyebrow Razor is less Intimidating
The plastic eyebrow razor is definitely a less intimidating piece of equipment that holds much less potential risk.
Scalpels are only for trained professionals
Albeit, you would never ever attempt at home dermaplaning with a scalpel (this should only be performed by trained professionals), but you might feel a lot more comfortable with the plastic utensil.
Related Content - Dermaplaning; What are the after effects and will I be cut with a scalpel?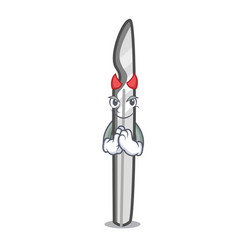 Scalpels seem a bit extreme?
Perhaps an eyebrow razor is more appealing?
At Home Dermaplaning Disadvantages
There is a technique to dermaplaning
Disadvantages of At Home Dermaplaning
You might harm yourself
Dermaplaning has a technique
As mentioned, a plastic eyebrow razor certainly is a lot safer than a scalpel but there is still a technique to dermaplaning that you need to learn.
To gain the professional certification you need to have gone through training and further present cases studies to ensure sufficient standards are met. It takes time to master the correct technique.
Always Dermaplane with skin pulled tight
Even using more of a razor type blade, the skin must be pulled tight and the blade held flat to the skin.
You can't keep going over the same area repeatedly or you will damage the skin, this can lead to scarring or infection.
Dermaplaning at home holds risks
Performing dermaplaning at home, without any training, even with a safer tool, still holds risks of harm to your skin.
Disadvantages of At Home Dermaplaning
Treatments are harder to perform on yourself
Dermaplaning yourself is difficult
Performing dermaplaning on yourself at home, is a tricky business, even for professionals.
Dermaplaning results are limited when performed on yourself
I cannot perform many of my own treatments on myself at all… and certainly can't give the same dermaplaning results on myself that I can for my clients.
Dermaplaning in front of a mirror is confusing
I need to dermaplane backwards when dermaplaning myself (the opposite way to performing dermaplaning on a client). Looking in the mirror whilst doing it, makes you want to move your tool in the wrong direction, increasing the risk of nicks and cuts.
Mirrors can easily cause confusion
It is harder to dermaplane yourself
Eyebrow razors are less environmentally friendly
We all need to do our bit to reduce our plastics
Disadvantages of At Home Dermaplaning
Plastic Eyebrow razors are not environmentally friendly
The Blue Plant!!
This is an issue that is much more important and prevalent in the current climate. David Attenborough's Blue Plant documentary really hit home about our use of plastics and its infiltration of the animal kingdom
We all need to reduce our plastics
We all need to do more to reduce our plastics. I am making the switch to bamboo cotton buds (know as one of the biggest offenders) both at home and in the salon. It still touches a nerve seeing the wee Sea Horse clutching onto a cotton bud!
Sharps Disposal
The eyebrow razors I have bought will go into my sharps bin for incineration (I'll chat more about sharps disposal in a bit).
Advantages of Professional Dermaplaning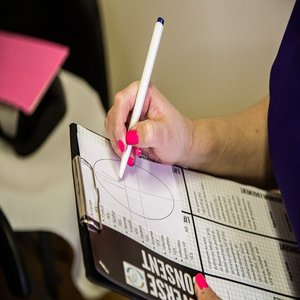 Professionals follow correct treatment protocols
Reduces risk of adverse reactions
Advantages of Professional Dermaplaning
Trained Professional
Dermaplaning Professionals are fully trained
You have the peace of mind when going to a professional that they have invested in the appropriate training and hold all necessary insurances.
Dermaplaning Treatment Protocols
During a treatment, all protocols that ensure a treatment is performed to standard are adhered to, reducing the risk of adverse reactions.
Accurate Post-Dermaplaning Aftercare Advice
You will receive accurate aftercare advice and a rundown of possible side effects to look out for post-treatment.
Advantages of Professional Dermaplaning
Increased Skin Resurfacing
Professional Dermaplaning has Deeper Resurfacing benefits
You can remove the surface fluffy hairs, with a plastic eyebrow razor, but you cannot get the same level of resurfacing of dead skin that you can achieve with a scalpel.
Post-Dermaplaning Product Penetration
Removing the dead layers of skin cells allows any skin products that you put on your skin to penetrate much deeper into the top layer of the skin (called the epidermis).
Products prevent water loss giving a plumping effect
This will keep your face much more hydrated. A moisturiser can saturate the skin preventing water loss, giving a plumping effect. This treatment benefit would be hard to achieve in an at home setting.
Related Content - Dermaplaning: What are the results?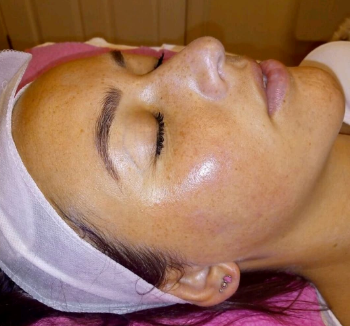 Increased product absorption
Penetrates deeper into the epidermis
Example of Sharps Disposal
Ensures Waste Disposal Regulations are adhered to
Advantages of Professional Dermaplaning
Proper Disposal in Sharps Box
Hazardous Waste Regulations
To ensure compliance with the Hazardous Waste Regulations (Special Waste Regulations in Scotland), all scalpels are disposed of in a push and click container. These containers are then picked up and incinerated with clinical waste.
Single use Scalpel Blades more environmentally friendly
At home eyebrow razors are not subject to any regulations as they are not being used in a professional setting.
The use of single-use blades is much more environmentally friendly than single-use plastics.
Disadvantages of Professional Dermaplaning
Disadvantages of Professional Dermaplaning
It's More Expensive
Professional Dermaplaning is more expensive
Professional treatments are more expensive than purchasing and using at home equipment.
Professionals must invest in training and insurance in order to carry out treatments.
Professional Dermaplaning incorporates high-end products
The products used along with professional service are high-end quality products that contain the peptides, extracts, vitamins and antioxidants to enhance results.
Dermaplaning Block Bookings
Skincare professionals will often offer a discount option on committing to a treatment block. This is to encourage clients to benefit from a course. This is one way to save a bit of money.
Related Content - Facial Hair Removal with Dermaplaning; How much does it cost?
Professional treatments include high quality products and inclusive of all training and insurance costs.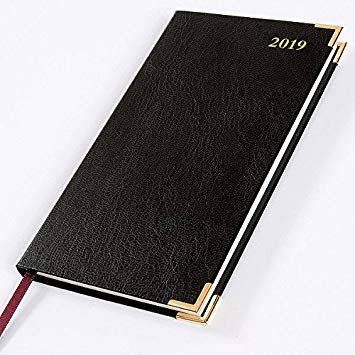 Keep Scheduled Appointment
You need to be organised or risk cancellation fee
Disadvantages of Professional Dermaplaning
Keep a Scheduled Appointment
You must keep scheduled dermaplaning appointments
To keep up with professional dermaplaning you need to commit and hold appointments.
There is often a fee associated with last-minute cancellations, that can range from 50-100% of the cost of your appointment if missed or cancelled within 24-48 hours.
Make Dermaplaning appointments on regular days
To avoid this, make sure to book your appointment at a time that is convenient and make this appointment at the same time and day each month, that way you will get into a routine and be less likely to miss your appointment.
You can also use the calendar on your smartphone to set appointment reminders or ask that your skincare professional send you a reminder message before your appointment.
Disadvantages of Professional Dermaplaning
You don't choose the right salon
Research your Dermaplaning Professional
Do a bit of research before you book in with a skincare professional.
Ask for Free Dermaplaning Consultation
Good ones will usually offer a free consultation where you can get a feel for the professional and the treatment surroundings.
Dermaplaning before and after pictures
You can ask to see the equipment and before and after pictures.
Check social media pages and read reviews to see what previous clients have experienced.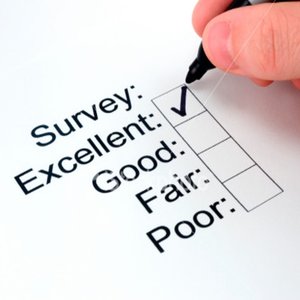 Check reviews, ask for free consultation and ask to see before and after pictures
Summary
At home dermaplaning can be an affordable option and great for those who are wary of scalpels. You are free to dermaplane in the comfort of your own home, instead of having to hold yourself to scheduled appointments at a salon.
It is harder to perform dermaplaning on yourself and mirrors can often cause further confusion. Going to a professional gives you the peace of mind you are being treated by a trained technician that will provide you with aftercare advice.
If you would like to find out more about dermaplaning click on the link to book in for a free consultation.